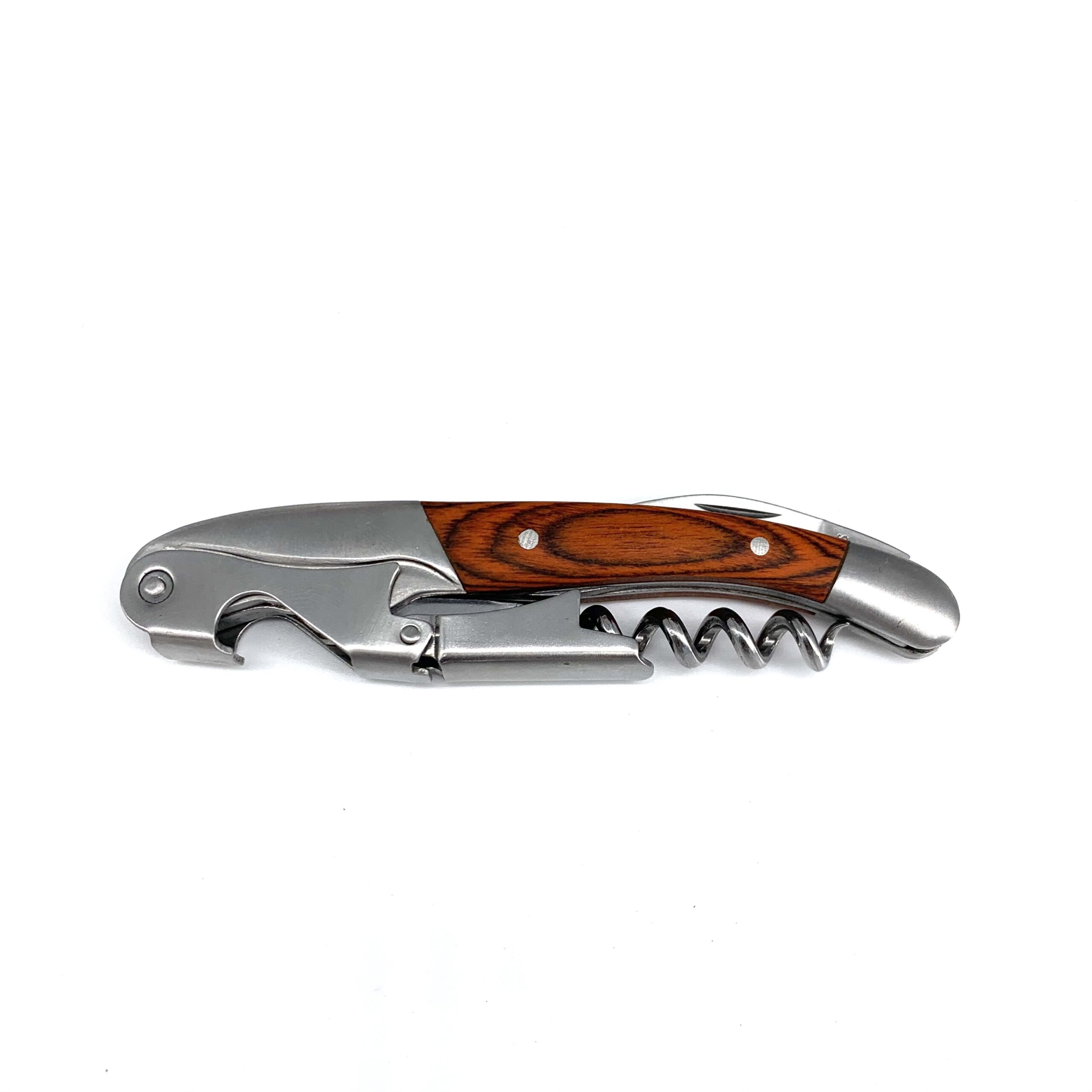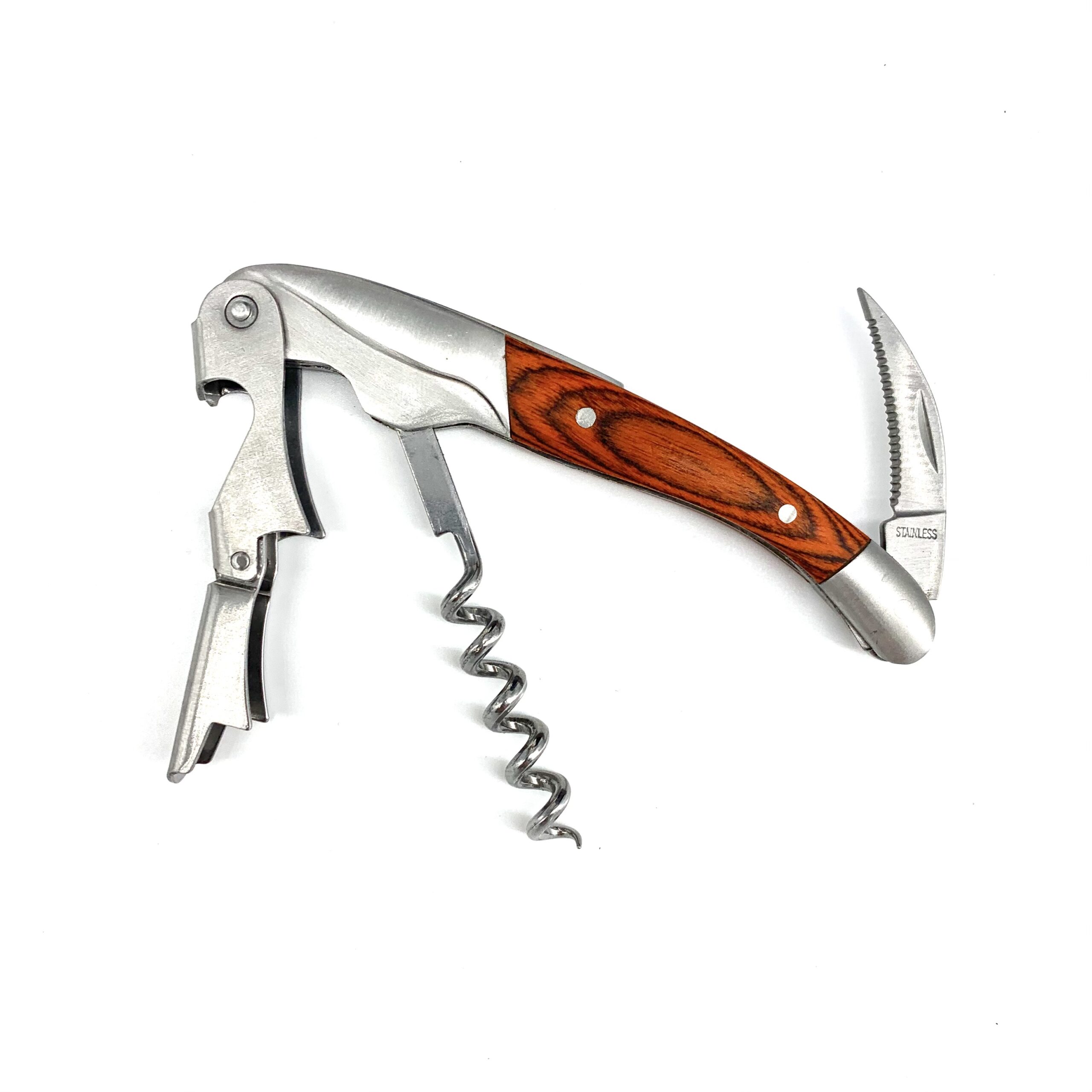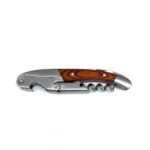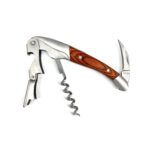 Wine Opener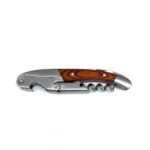 $12.00
This is our favorite wine opener. It's a durable two-step opener that won't break your corks!
Ask a sommelier who has opened thousands upon thousands of bottles and they'll tell you why having the right opener is important.
Made from stainless steel with a wood grain handle, it'll be there for you for years to come and all your favorite wine!